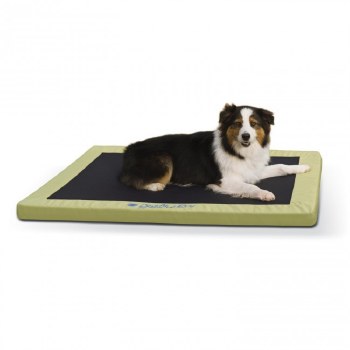 K&H - Comfy n' Dry Indoor/Outdoor Bed - Green - Large
Product Code: 24442
$110.99
The Comfy n' Dry Indoor-Outdoor Pet Bed will keep your pet off wet surfaces. The removable core of the Comfy n' Dry is 100% recyclable, does not absorb water and dries quickly. The cover is made from mesh and outdoor fabric that is UV coated and water-resistant. The open design of this bed is ideal for air circulation. One year limited warranty.

Dimensions:
Small: 18" x 26" x 2.5"
Medium: 28" x 36" x 2.5"
Large: 36" x 48" x 2.5"